The cover to your charger is easily removed using the supplied tool.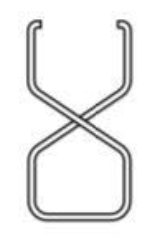 Bend down the lower part of the rubber cover and insert the two ends of the tool into the two openings at the bottom of the front cover.
Pull the tool until the front cover comes loose, and remove the cover.