Finding the serial number of a charger already added to your Easee App or Portal is easy.
In the Easee app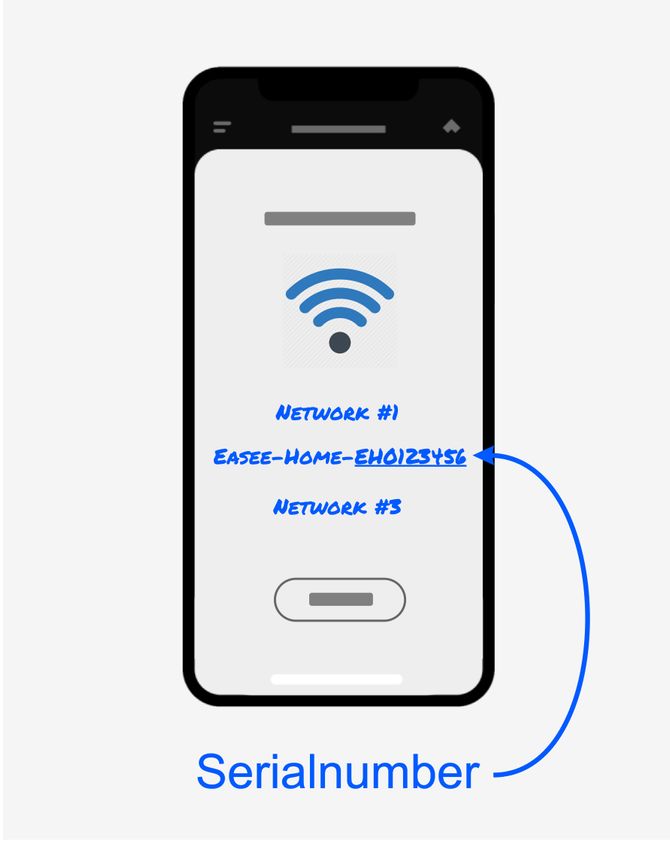 Go to Charger settings. The serial number is displayed on the About line.
In the Easee portal
Open Easee.cloud, go to the Products tab. There you see a list of your Easee chargers and their serial numbers.
If your charger is not already in the Easee app or portal
If you have not yet added your charger to the Easee App or Cloud, there are 3 ways of finding your chargers serial number.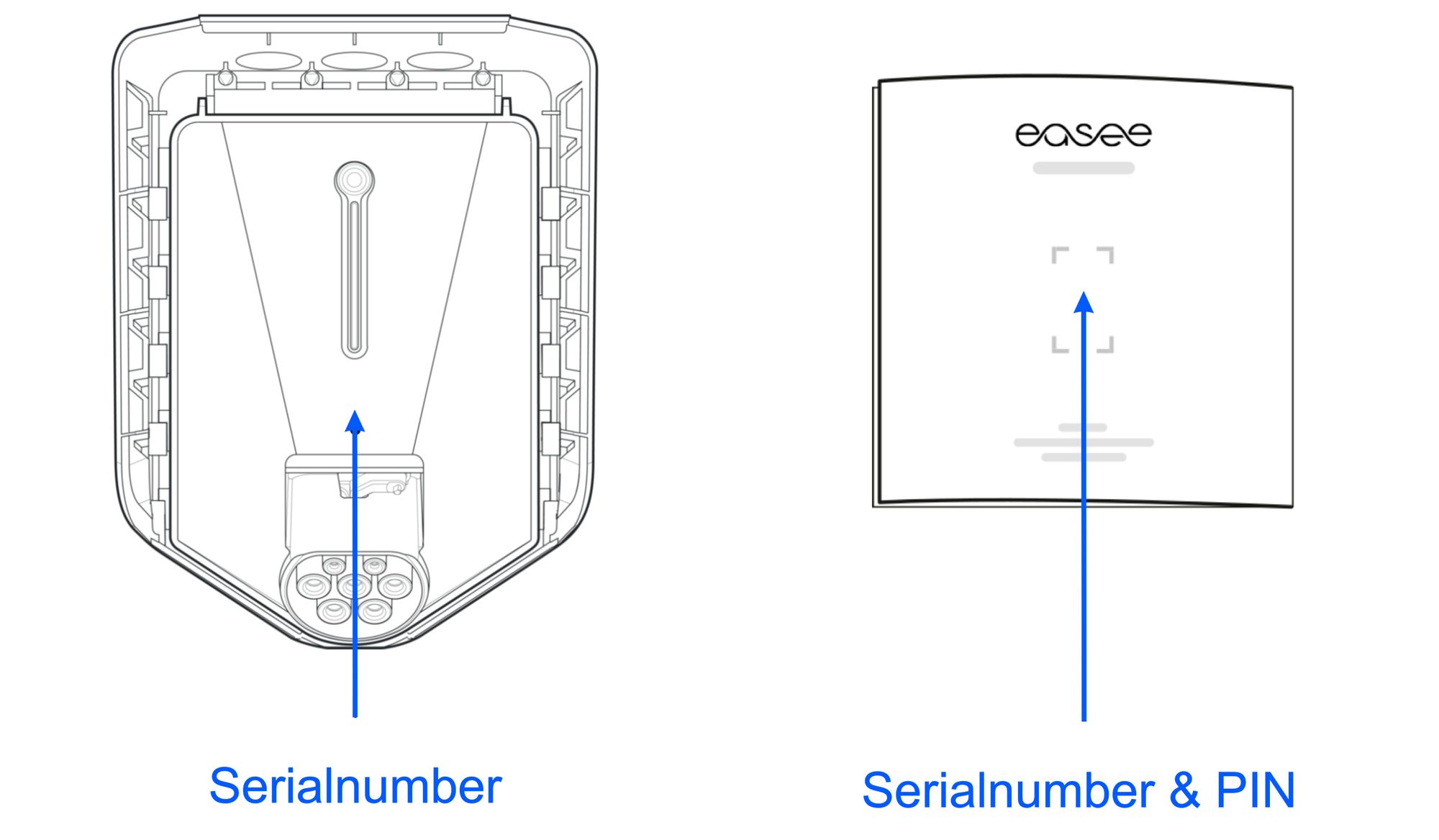 Remove the front cover on your charger to access the Chargeberry. The serial number is above the Type 2 plug.
The serial number and PIN are located on the back of your manual. Your installer may also place this on the inside of your fuse box door.
Activate the WiFi hotspot on your charger by holding the touch button area for more than 5 seconds. The LED strip should light up green and the charger should emit a small beep. Go to your WiFi settings and search for available WiFi networks. Your charger's hotspot is now active and should be in the list of available networks. Look for "Easee-Home-EHxxxxx". The last part of the network name, xxxxx, is the charger's serial number.