If you have the role of Site Admin or Site Owner, you are able to perform batch operations. This is useful for sites with many chargers and allows you to apply changes to many chargers on a site at the same time.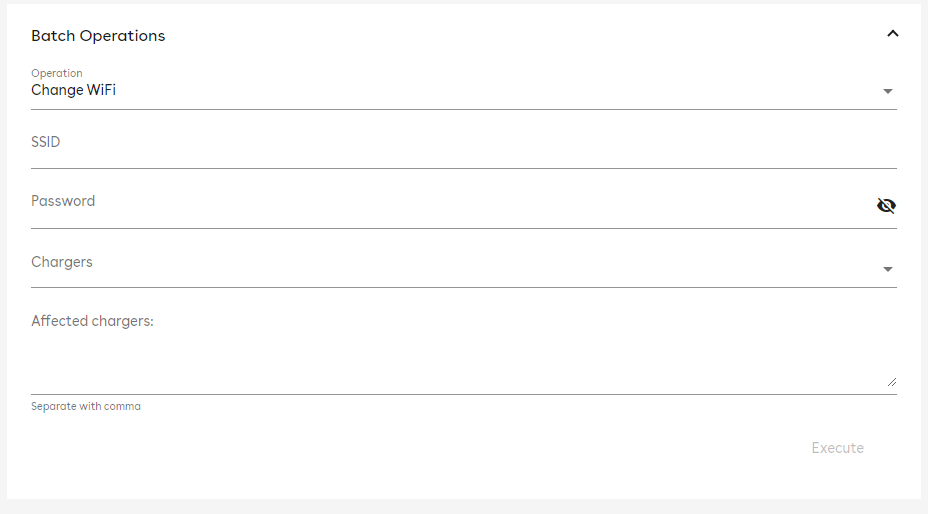 The following batch operations are available:
Change WiFi.
Reboot.
Set as enabled.
Upgrade firmware.
To add and run a batch operation, do the following:
Open the Tools page from the appropriate site.
Click to open Batch Operations.
Click to select the Operation and the Chargers.
If you select Change WiFi you will need to add the SSID and Password.
If you select Only specified chargers you will need to enter the chargers, separated by commas, in the Affected chargers field.
Click Execute. The batch operation will run.
Chargers must be online for batch operations to work.