In order to authenticate and start charging on a charger with restricted access you need to have an Easee Key or a compatible RFID keytag or device paired to your user profile. If you do not have a keytag added to your profile you can use the Easee app to authenticate the key and start charging.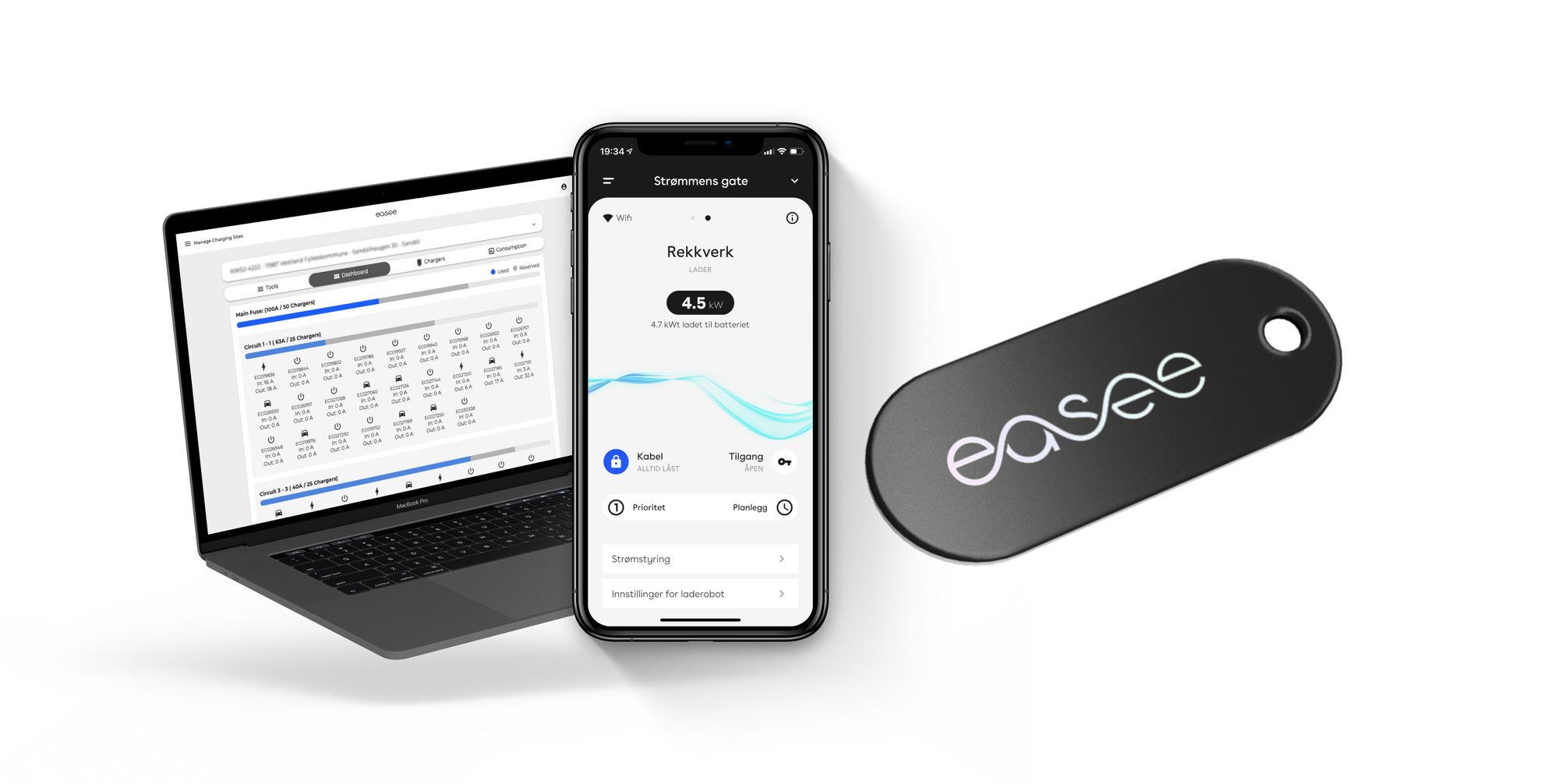 Most RFID keytags are supported like your wireless payment card, the keytag for your door lock, and so forth.
Apple products are currently not supported RFID devices. Apple products change their frequency ID frequently, so the chargers can not store the identifying value.
You can add keys through the portal or through the app. To add keys through the app, go to Adding an Easee Key from the Easee app.
When you add keys from the portal you need either the Easee Key's unique number.
You start on the Easee Key tab in your profile on easee.cloud. To get to the Easee Key tab, follow these directions:
Click your name in the top right corner. The drop-down menu appears.
In the drop-down menu, click Account Settings. If you are logged in to a company account, make sure you click Account Settings. Do not click Company Settings.
Your user profile appears.
Click the Easee Key tab.
Once you are on the Easee Key tab, follow these steps:
Type a Key name for your Easee Key to quickly and easily identify it, like "Car keys".
Type in the Easee Key number on the Easee Key.
Click Add.
Your key is now added and ready to use.