The Company view is available when you log in as the company rather than as the individual.
Company settings
The settings for the company are in the drop-down menu when you click on your username in the top right corner.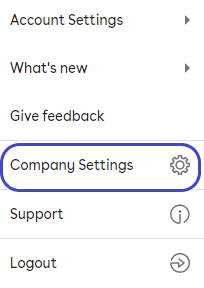 If you are a company admin, you can edit your company information and settings in this view. Otherwise, all choices are visible but options are greyed out.
Company info
Here you can change the company contact info, the type of company, the authorization management system, and the charger authorization settings.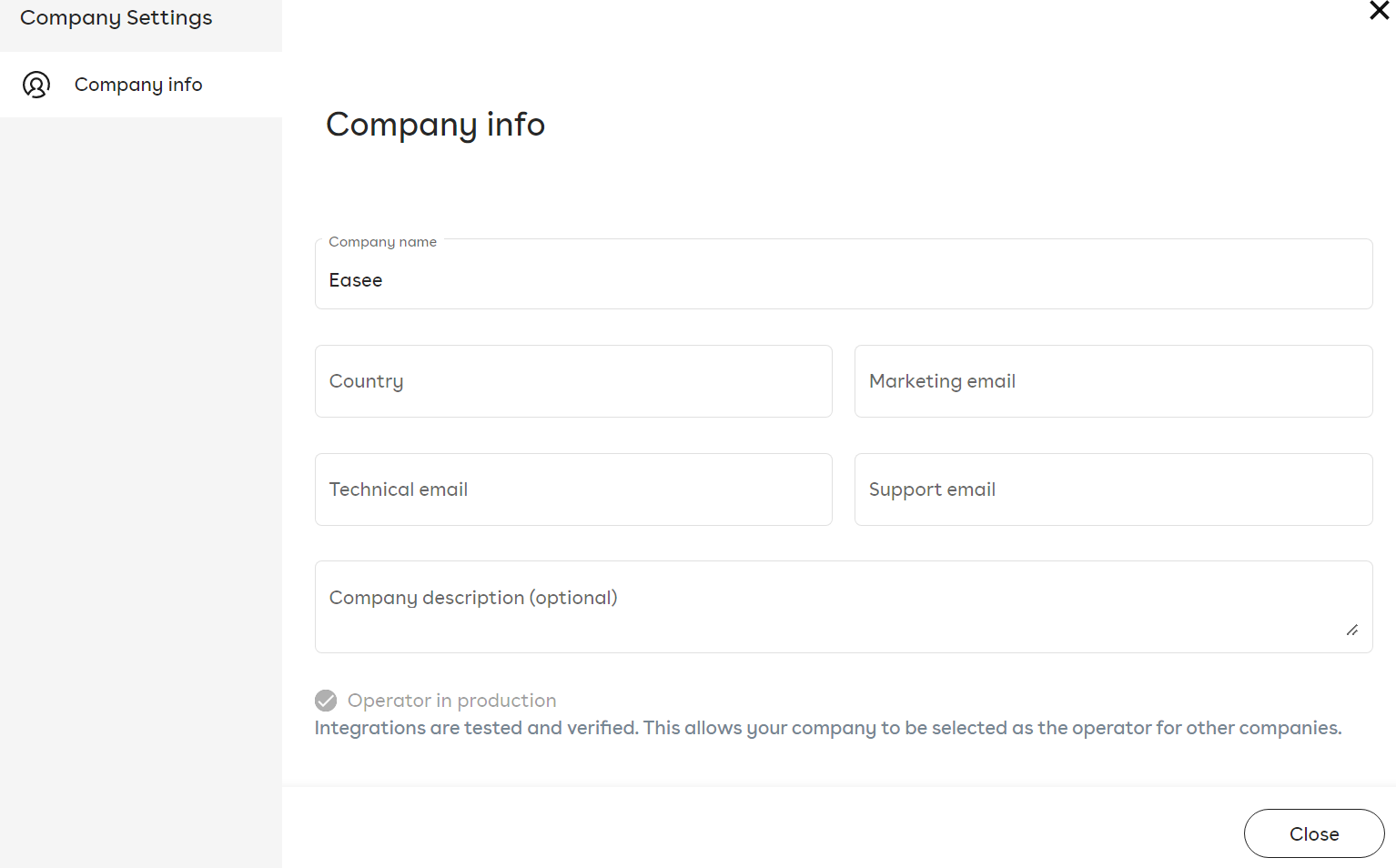 The options that are greyed out can only be changed by Easee or the appropriate third party that is set as the operator. Send an e-mail to integration@easee.com if you want to change these.
Company users
Roles display the users in the company that have been assigned roles.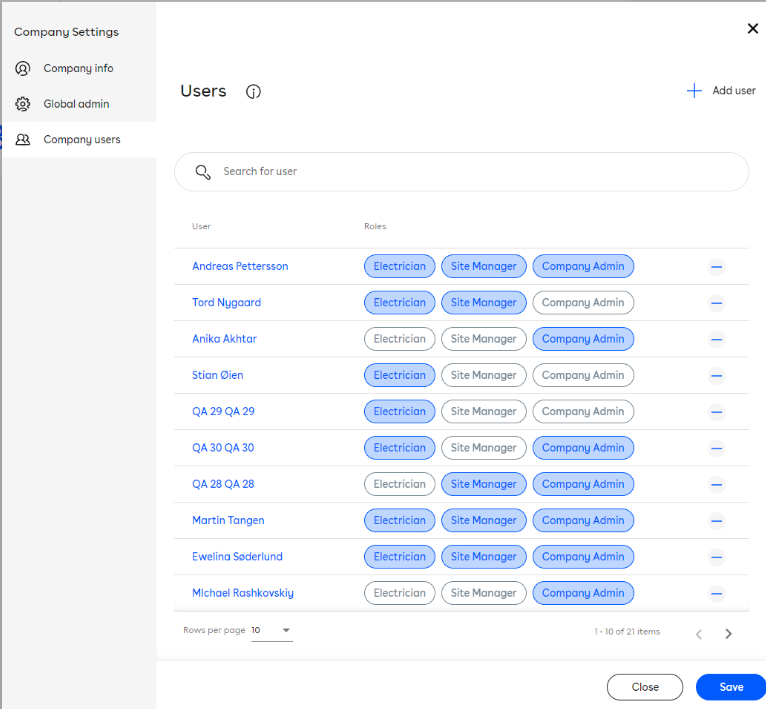 The Search field will search for users, by name, in the company.
Click + to add a user.
Each role has a set of permissions and options. One or multiple company roles can be given to users by a Company Admin user.
Company Admin can administrate all settings for the company.
Site Manager can administrate all settings and products on a site.
Electrician can modify electrical-related settings on a site.